Largest and Newest Limo Bus Fleet in Chicago!
We at Emperor Limousine truly specialize in outstanding limo bus and limousine bus transportation services. We carry a large fleet of 9 limo buses that have all be been custom designed and built for our own company by a professional luxury vehicle interior manufacturer.
If you are looking for high-end, brand new limo buses with latest limousine amenities such as porcelain tile floors, unique three tone wrap around interior seating, premium sound systems, multiple big screen televisions, dazzling LED and laser light shows, and many other features all available at great rates, please take a look a at our party bus fleet below:
The Platinum Edition Limo Bus – 30 Passenger Max Capacity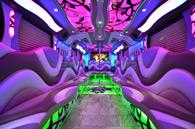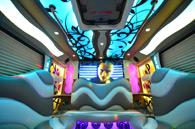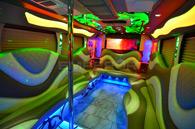 The Athena Edition Limo Bus – 30 Passenger Max Capacity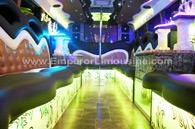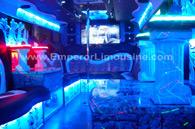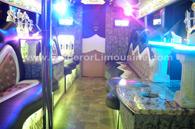 The Wave Edition Limo Bus – 30 Passenger Max Capacity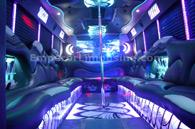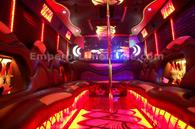 The Titanium Edition Limo Bus – 30 Passenger Max Capacity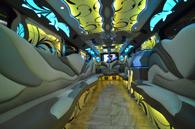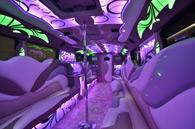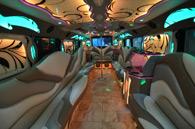 Unique and Exotic Fleet of Stretch SUV Limousines
If our luxury limo buses are not your cup of tea, no problem! We have a wide selection of brand new stretch SUV limousines such H2 Hummer Limousine, Cadillac Escalade Limousine, Infinity QX56 Limousine, and others.
Please take a look at few photos of our actual stretch SUV limousines below. You are always more than welcome to stop by at our office show room and view these exact vehicles in person as well!
H2 Hummer Double Axle Limousine w/ Butterfly & Jet Doors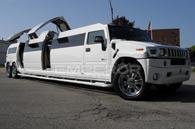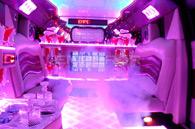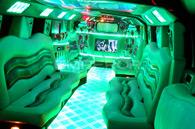 Cadillac Escalade Stretch SUV Limousine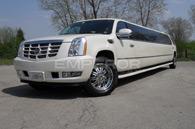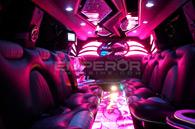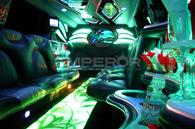 Infinity QX56 Stretch SUV Limousine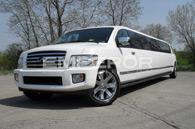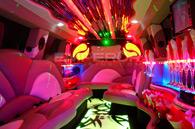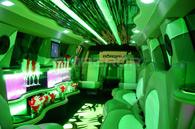 1000's of Satisfied Clients from All Occasions
Emperor Limousine has served many thousands of satisfied clients. Your satisfaction is our primary goal as a company. Our chauffeurs, office staff and management works hard to ensure that you're absolutely happy with the services you receive.
Please take a look at a few photos of our recent satisfied clients below:



100's of Positive Client Reviews
Getting a positive review from a client is one of the best things a business can experience. We always value our customer feedback whether it is good, or even if they some suggestions for improved services for next time.
Please take a look at a couple of recent reviews posted by our happy clients!