2014 H2 Hummer – 20 Passenger Brand New!
no images were found
Please give a warm welcome to our newest fleet member, the 2014 Hummer H2. It's not every day that manufacturers put out new models of limousines, but when they do, Emperor is the first to pick one up.
Very few other limo companies in Chicago have the 2014 H2. With its unique design, comfortable amenities, and breathtaking interior, it's one to keep your eye on.
Call to learn more about the new H2.
Emperor does things better.
(630) 383-4200
What's inside the new H2?
Take a look at the pictures below this text – as you can see, it's not an ordinary limousine. Sometimes, modern is better, and the new H2 has gone as modern as possible.
Two sprawling seats along the walls – the majority of your party will be sat here. The sprawling, comfortable seats can hold up to 10 people each, and because they both face each other, everyone in the party can talk with everyone else.
One loveseat in the back – it's like the head of the table. If you're holding an event for a special someone, give him or her the seat at the head of the limousine.
Lighting for any ambiance – we have installed LED lights almost everywhere in the limousine. Control them to match the vibe you want to cultivate.
Artistic ceiling and floor – this isn't just a car – it's a piece of artistry. Check out the exotic walls and ceiling in the pictures below.
Champagne galore – champagne ice buckets, coolers, and cup holders spread throughout the entirety of the new H2.
TVs and sound systems – massive LCD TVs on the walls, as well as speakers and subwoofers lining the seats and walls to give you earth-shattering sound quality.
Out with the old, in with the new.
Get the newest limo on the market for your event.
Call Emperor right now.
(630) 383-4200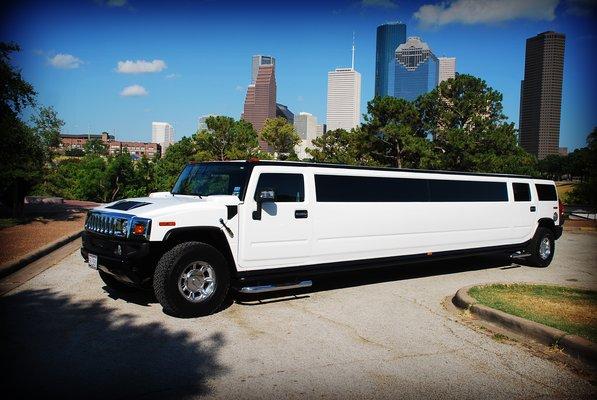 Interior Pictures of Chicago H2 Hummer Limousine
no images were found
Video of Our H2 Hummer Limo Interior